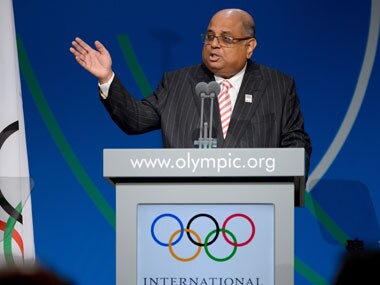 N. Ramachandran, CEO, Indian Triathlon Federation and former President, Indian Olympic Association was elected member on the World Triathlon Audit Committee at the XXXIII World Triathlon Congress and elections, held virtually for the first time on November 29, 2020 with 136 National Federations voting. A total of 11 delegates stood for this position with Ramachandran the only Asian delegate being elected on this committee. He is the first Indian to be on this Committee. The other 4
elected committee members are: Victoria Brumfield (USA), Beth Friberg (SWE), Boubacar Gaye (SEN), Jamie Gordon (GBR).
Ms. Marisol Casado was re-elected President receiving an overwhelming support. "It is truly an honour to be elected as a member on the World Triathlon Audit Committee. I
am humbled by the support given to me by National Triathlon Federations. I shall ensure transparency and governance in all transactions of World Triathlon Audit Committee" said N.Ramachandran.
N Ramachandran currently serves as the Vice President of Association of Common Wealth Triathlon Federation and President Tamilnadu Olympic Association and Tamilnadu Triathlon Association.